Prayer is powerful

Prayer is a metaphysical tool

prayer can help you to see the good

prayer can help you to reground and recenter

Prayer can help you to focus on what you want

prayer can strengthen your faith in the source

Learn more about active prayer

The Miracle of Active Prayer -

http://awesomeprayerwork.blogspot.com/

Are you dealing with tough times and your faith is being stretched?

Do you need someone to pray with?

Are you feeling lost, confused, or hopeless?

Do you need someone to help you move through the shadow and back into the light?

Prayer can help you through your difficult times. It can help you to regained focus, faith, and trust in the infinite source.

Ten Nebula would be more than happy to pray with you and send you light & love during your time of hardship. Ten Nebula is a Goddess Priestess, Reiki Master, and psychic healer. She can help guide you in connecting with your essential self & truth.

We offer prayer work:

- By Email (for love donation)

- In-Person (for a fee)

- By phone (for a fee)

Get the assistance you need to stay in the light and move through life with more ease, support, and grace.

Visit our site for more info and prices

www.thespiralofthegoddess.blogspot.com/

Bright blessings!!!
Powered by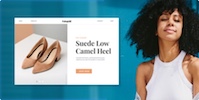 Create your own unique website with customizable templates.