As people who are consciously on our spiritual path,

who want more light and helath in all asects of our lives,

we deserve to be with like-minded beings

We deserve to spend our time around people who are also

on their path, healthy, focused, want better lives, and are actively healing & clearing themselves

Learn more, Visit
"Spiritual Community: The Joy of Being With Like-Minded" People -
http://tennebulacommunity.blogspot.com/


If you need some help for a few hours, a day, a week, or on the weekly basis in your home or at your business.


Services Offered by the hour:
Administrative Support
Plants & Pet Care in the home
Dog Walking
Workshop/Class/Seminar Assistance
Event Coordination
Babysitting & Elderly Care
Personal Assistant
House /Studio/ Office cleaning
Moving help



Visit my site for more info, prices, or guidelines:
http://www.YellowRosesPersonalServices.Blogspot.com



Bright Blessings!!!!

Powered by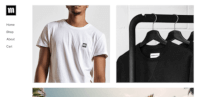 Create your own unique website with customizable templates.