Welcome to The Ten Nebula Empire!!


Welcome, Divine Children of Light

This is my site that talks about all of my amazing personal work, projects,
intentions, and dreams.

I am a healer, witch, spiritual teacher, lightworker, social activist and artist.

I am so happy to have a life filled with so many great ways to be of service.
This is one of my many offerings/contributions to the whole.

​
- Follow me on Facebook, YouTube, Instagram, Twitter, Blogger
- Make time to Like, comment, and thumbs up my work
- Join my monthly newsletter by filling in the form below or send me an email tennebula@gmail.com
- You can donate to me on Paypal. ​


I trust that you will be guided to what serves your soul at this time!



Bright Blessings and tons of love,
Ten Nebula





(Art mural credit: Romero Britto & Nicolas P. Villarreal)



Never underestimate the power of a few committed people to change the world.
Indeed, it is the only thing that ever has.

~ Quote by Margaret Meade
Powered by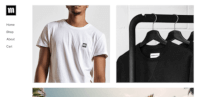 Create your own unique website with customizable templates.